Boat Detailing Deland FL
Professional mobile boat detailing and yacht management services.
We take immense pride in offering superior boat washing services in Deland FL. We ensure that every aspect of your vessel is granted the attention it rightfully deserves. Regardless of whether your boat rests upon the water's surface or stands upon dry land, we can help! Our services effectively eliminate salt residue, bird droppings, water stains, and accumulated grime, resulting in a vessel that emerges refreshed and immaculate. Even the most challenging-to-reach spots, including those tucked beneath hatches and along gutter tracks, receive the same meticulous treatment. Fueled by our unwavering dedication to excellence, we guarantee that every crevice of your boat radiates with brilliance. Entrust our team to rejuvenate your boat's appearance!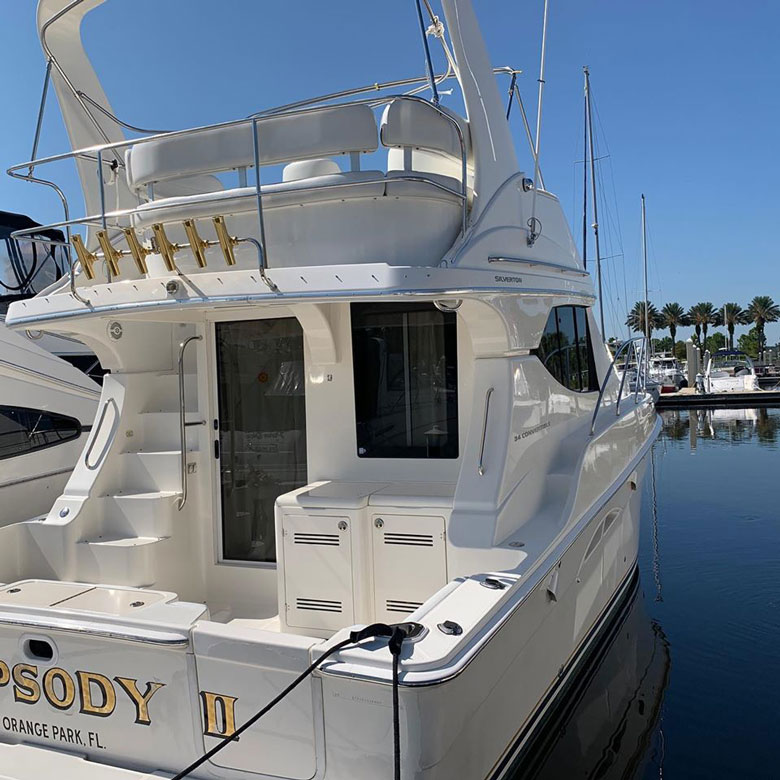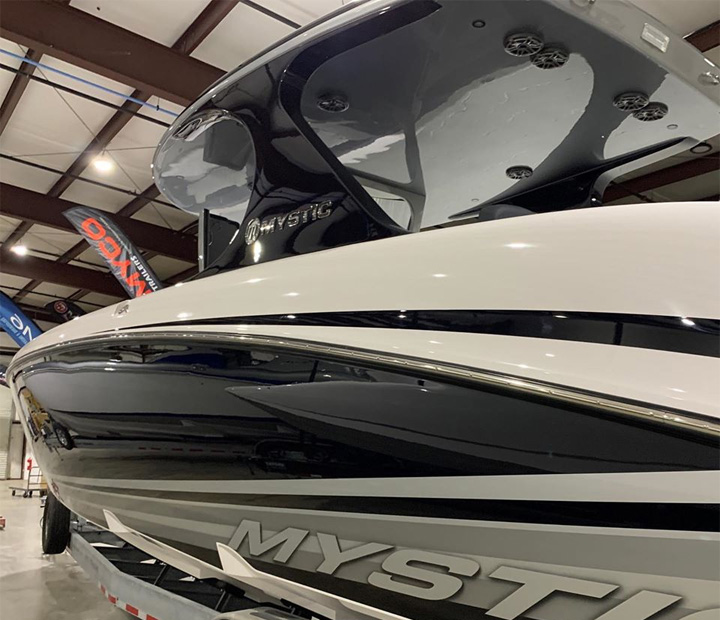 Boat Compounding and Waxing Deland FL
We provide boat compounding and waxing services in Deland FL. These services offer a protective shield against potential abrasions & weathering from marine life on your boat's exterior. We remove oxidation, revitalize brilliance, and protect your boat against external factors. We begin this process with a thorough evaluation of gel coat oxidation levels, thickness, and quality, we then curate a personalized strategy tailored to your boat's needs.
This service is finished off with your choice of protective coating. Our protective finishes include waxes, sealants, and ceramics, each designed to fortify and safeguard your vessel.
Boat Detailing Services Deland FL
Preserving and maintaining your boat's condition requires the regular application of boat detailing services. Florida Boat Detailing extends its comprehensive boat detailing offerings to the enchanting region of Deland FL, covering a range of services that include:
Buffing & Polishing
Waxes, Sealants or Ceramic Coatings
Boat Washing
Cleaning & Protecting Seats & Cushions
Cleaning & Polishing Windshields & Glass
Cleaning Canvas & Outdoor Carpeting
Interior Boat Cleaning
Teak Deck Cleaning & Care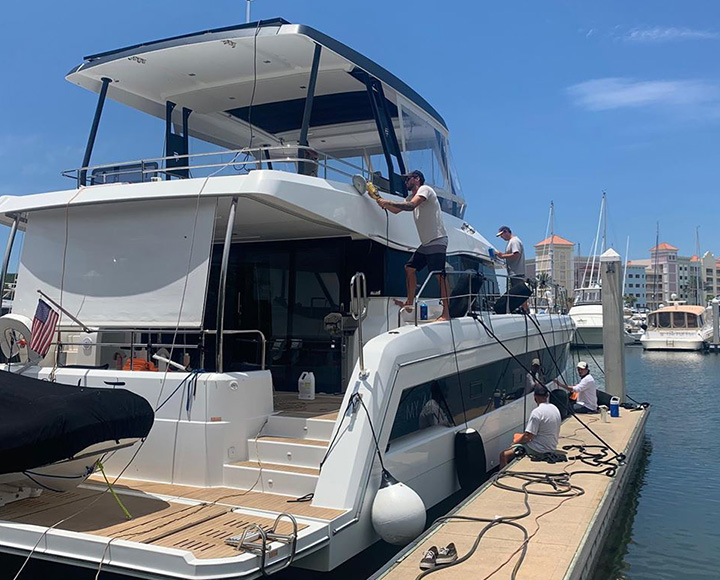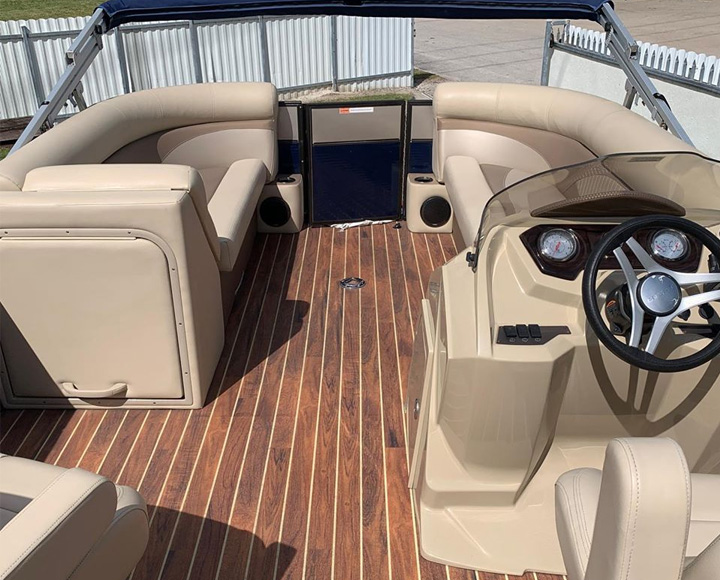 Teak Deck Cleaning Deland FL
Is your teak deck looking dull or weathered? Count on our team at Florida Boat Detailing to breathe life back into your boat with our teak deck care, cleaning, and brightening services in Deland FL. We understand the unique characteristics of teak decks, and our approach is entirely personalized to cater to the distinct needs of each vessel. Contact us today to benefit from our expert teak deck cleaning services in Deland FL.
Interior Boat Cleaning Deland FL
Revive the interior of your boat with our interior boat cleaning services in Deland FL. From sanitizing toilets and bathrooms to the rejuvenation of seats and cushions, no detail escapes our attention. Cleaning and polishing of wooden surfaces bestows a luminous sheen, while the careful treatment of mirrors and windshields ensures unobstructed clarity. Debris is exiled from deep within carpets through our thorough vacuuming and deep cleansing procedures, while meticulous dusting leaves no surface unattended. Interior rust stains vanish under our meticulous care, and the meticulous cleaning of hatches and compartments leaves no corner overlooked. In essence, we offer a comprehensive solution that caters to every facet of your boat's interior, preserving its inviting allure since the day it embarked on its journey.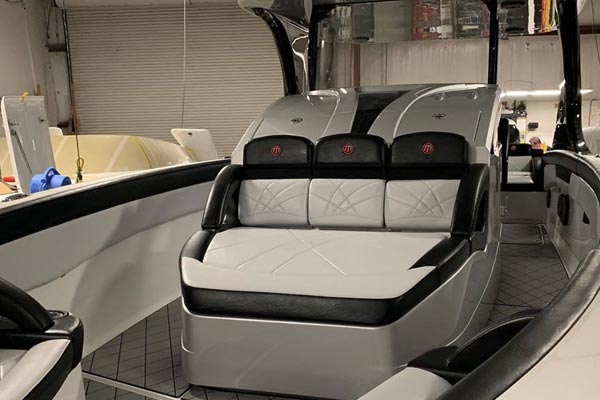 Book Our Services
Contact Florida Boat Detailing LLC by filling the form below.
"*" indicates required fields
Request Our Boat Detailing Services Now
Get In Touch with us to get the professional boat detailing services.