Recurring Wax List Program
Our Recurring Wax List Program is the best way to ensure your boat is being taken care of. When you get on our Recurring Wax List:
We schedule detailing services for your boat on a set schedule.

The Wax List fills up fast and customers on this list are serviced on a 1st priority basis.
We will schedule your boat to be detailed every month, 3 months, 4 months, 6 months, or every year, depending on your boat's needs (this includes, washing, compounding, polishing and waxing needs).

Prices are determined after first detail job.

Call us today and ask about out wax list: (386) 214-0667  or  (904) 624-4439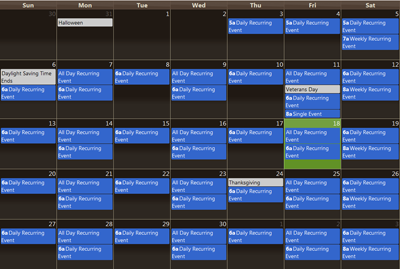 Here are a few more reasons:
Your boat gets a thourough look-thru on a scheduled basis (keeping you up-to-date on its needs)
Keeps its value much longer
It saves you a lot of money in the long run
A freshly waxed hull reduces drag (saves in fuel consumption)
Preserves resale value and the boats water-tight integrity
Maintains a beautiful appearance
Counteracts and reduces the long-term effects wear and tear
Extends the boat's life
Reduces depreciation
Greatly reduces marine growth
Facilitates a more pleasant and organized boating environment
Gel-coat lasts much longer
Paint lasts much longer
Bugs don't like clean boats
Your boating guests will respect how well you take care of the boat
Other boat owners will be jealous
98% of all boat owners do not properly care for their boats
"Professionals Only" grade products are used to care for your boat
Your boat will last many years longer
You will appreciate spending more time on your detailed boat
General maintanance issues become much easier to remember
You will spend quality time on the boat instead of cleaning the boat
We are professionally trained to care for your boat
We get to know your boat and know when problems begin to show (most likely before you will even notice)
We know how to care for your teak wood (if you have any)
We can "boat mind" (baby-sitting) your boat during significant weather

We constantly bend, stoop, kneel, push, twist, reach, climb, stand, grasp, crouch, lift, and engage in repetitive wiping motions as we detail your boat. Can you?

We have the right tools and supplies for detailing your boat

We have the patience to do the job right every time
We MAKE time for your boat. Will you?
We clean and detail your boat without harming it
We take the hard work and drudgery out of owning a boat
We can remove oxidation and swirl marks without burning through the gel-coat or paint
We know how to mix special compounds just for your boat
Our only job is boat detailing and we are the best at it
Our only job is boat detailing and we are the best at it
We know trade secrets that you don't
We take the classes, read the magazines, speak with boat people, speak in forums and much more. We know boats.
Ready To Join Our Recurring Wax List
Contact Florida Boat Detailing LLC by using the form below.