Florida Boat Detailing
Professional mobile boat detailing and yacht management services.
Get Started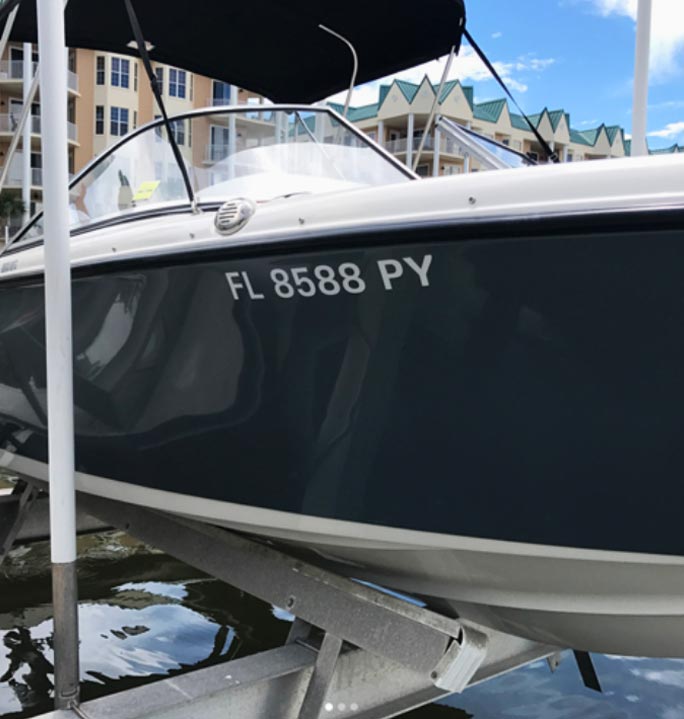 We clean and detail your boat.
In Florida, the boat­ing sea­son is year-round and most peo­ple cannot find time to thor­oughly clean their boats on a reg­u­lar basis. Our professionally trained and expe­ri­enced boat detail­ers can help to keep your boat in prime con­di­tion. Call Florida Boat Detailing LLC to receive a free esti­mate on one of our boat detail­ing pack­ages, or have us cre­ate one to match your indi­vid­ual needs. We are ded­i­cated to keep­ing you smil­ing. Boats lose their value faster than any other high-priced "toy" you will ever own. This is NOT due to the failure of the boat manufacturers or the marine industry in general. Surprisingly, it's because 98% of boat owners do not properly care for their investment. You have made a major investment and it makes financial sense to take care of it. Ask us about our "Wax List " (recurring scheduled boat detailing services) and also Undrdog Ceramic Coating and The Ceramic Company applications. We are Undrdog Ceramic Coating Certified Installers!
Boat & Yacht Detailing
We offer professional boat and yacht detailing services in Central Florida. We'll take your vessel from drab to fab.
Yacht Management
We offer professional yacht management services to keep your vessel running smoothly year-round.
Protect your investment, inside and out.
Regular boat detailing is a must to keep your vessel functioning correctly and preserve its resale value and to maintain your boat's appearance. Florida Boat Detailing LLC will not only keep your boat looking great, but we will help extend its life and reduce deprecation. Need your boat cleaned before welcoming guests onboard? Florida Boat Detailing LLC will come to the location of the boat (Mobile Boat Detailing) and get the detailing job done.
Florida Boat Detailing LLC is ded­i­cated to pro­vid­ing you with the best ser­vice avail­able. We use only high qual­ity prod­ucts to clean your boat with precision and care. Even if your boat is in a boat/RV storage lot or on the water, we can detail your boat. We are also professionally trained in Undrdog Ceramic Coating applications! Contact us today so we can help get you on the path to has­sle free boating. Boat Detailing services in New Smyrna Beach, Daytona Beach, Ponce Inlet, Deland, Sanford, Edgewater, Deltona, Ormond Beach, Winter Park, Orlando, Altamonte Springs, and all of Central Florida.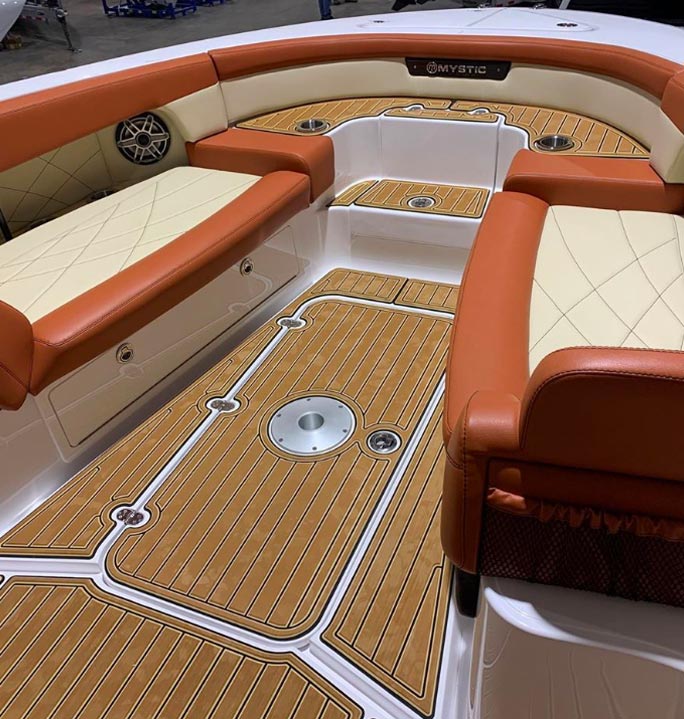 Boat Detailing & Yacht Management Services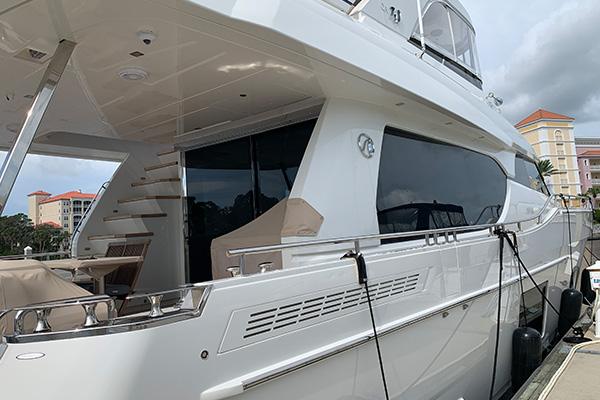 Yacht Management
Florida Yacht Management is your answer to finding a company experienced and committed to maintaining your yacht with a full range of services.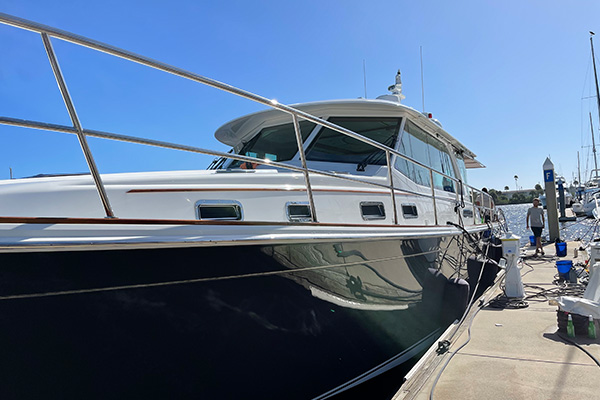 Boat Washing
Routine cleaning facilitates a more pleasant and organized boating environment, but it also goes a long way towards counteracting the long-term effects of wear and tear.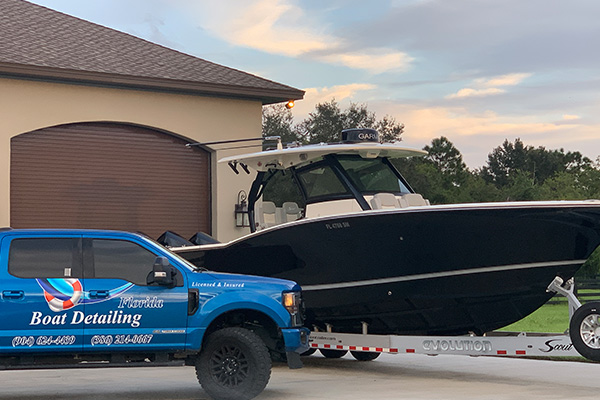 Boat Detailing
Florida Boat Detailing provides the level of service necessary to get your boat looking in tip-top shape so you can have that "new boat" look you are after!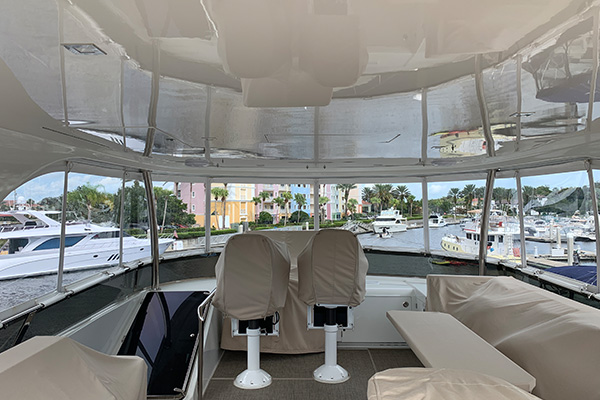 Boat Interior
Florida Boat Detailing provides interior cleaning/detailing services to keep your cabin spotless. From a quick wipe down to in-depth detailing we can make your time on the water effortless
Book Our Services
Contact Florida Boat Detailing LLC by filling the form below.
"*" indicates required fields
For boats under 25 feet, see the packages below. For boats over 25 feet, contact us for a quote.
Basic Wash
Wash hull and topside, clean gutter tracks, clean and dry windows and brightwork.
Detailed Wash
Same as Basic Wash, remove mildew from seats and cushions, and clean compartments and hatches.
Premium Wash
Same as Detail Wash, plus condition seats and cushions, remove surface rust, clean canvas and isinglass(includes protectant), and polish brightwork.
This is a great company. They brought my 2004 severely faded hull back to looking brand new! Really amazing. They're the real deal… thanks guys!
Brian Peterson
Florida
"We recently had our 28' Baja fully detailed and these guys did an amazing job! Could not be happier!"
Crysta Ann
Florida