Yacht and Boat Minding Hurricane Plan
Professional mobile boat detailing and yacht management services.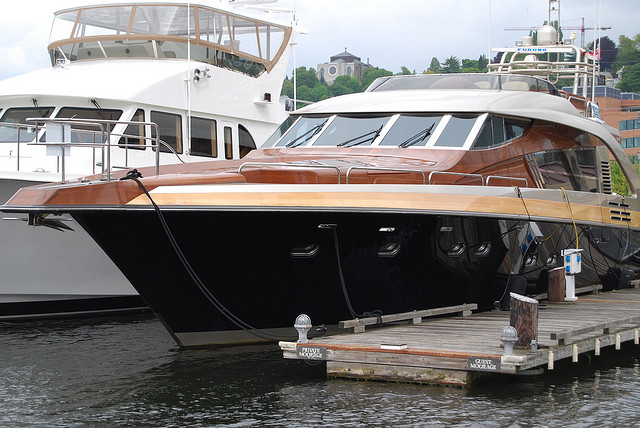 Without Our Hurricane Plan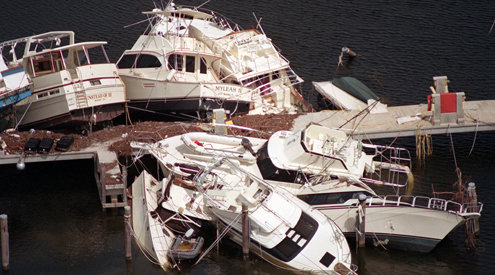 Yacht and Boat Minding during Hurricane Warnings or Watches issued in the area of the vessels mooring within Volusia Counties, Florida Boat Detailing LLC will adhere to the following Hurricane Preparation process.
Yacht and Boat canvas and cushions are removed and stowed.
Yacht and Boat antennas and like items are secured.
Yacht and Boat lines and fenders are secured and placed where necessary. Lines are fastened to nearby pilings or trees in addition to docks for best possible hurricane protection. In some cases, extra lines are purchased and billed to owner.
Anchors are set where appropriate.
Yachts and Boats are checked regularly during foul weather, where and when permissible, and checked following the passage of a significant weather event. All vessels under a current service contract with Florida Boat Detailing LLC will have first priority for Hurricane prep. Florida Boat Detailing LLC does NOT assume any responsibility or liability and is held harmless for ANY damages caused to your boat or the property where your vessel is moored prior to, during, or after the storm. Florida Boat Detailing LLC is ONLY prepping the boat to the best of our ability to help minimize damage. See our pricing page for current pricing.
Hurricane and Tropical Storm Yacht and Boat Minding services for New smyrna Beach, Daytona Beach, Ponce Inlet, Edgewater, Oakhill, Port Orange, All Central Florida areas.
Request Our Hurricane Plan Now
Get In Touch with us to get the best plan to save your boat before hurricane.