Boat Detailing
Palm Coast FL
Professional mobile boat detailing and yacht management services.
Boat Washing Palm Coast FL
Florida Boat Detailing proudly offers top-notch boat washing services in Palm Coast FL. Our approach ensures that every inch of your vessel is treated with the care it deserves. We can provide our boat washing services whether your boat resides on the water or on land. Our services eliminate salt residue, bird droppings, water stains, and grime, leaving behind a renewed and immaculate vessel. We're meticulous even in tackling the most hard-to-reach spots, such as beneath hatches and along gutter tracks. Committed to excellence, we ensure that every inch of your boat sparkles with brilliance. Trust our team to get your boat looking brand new!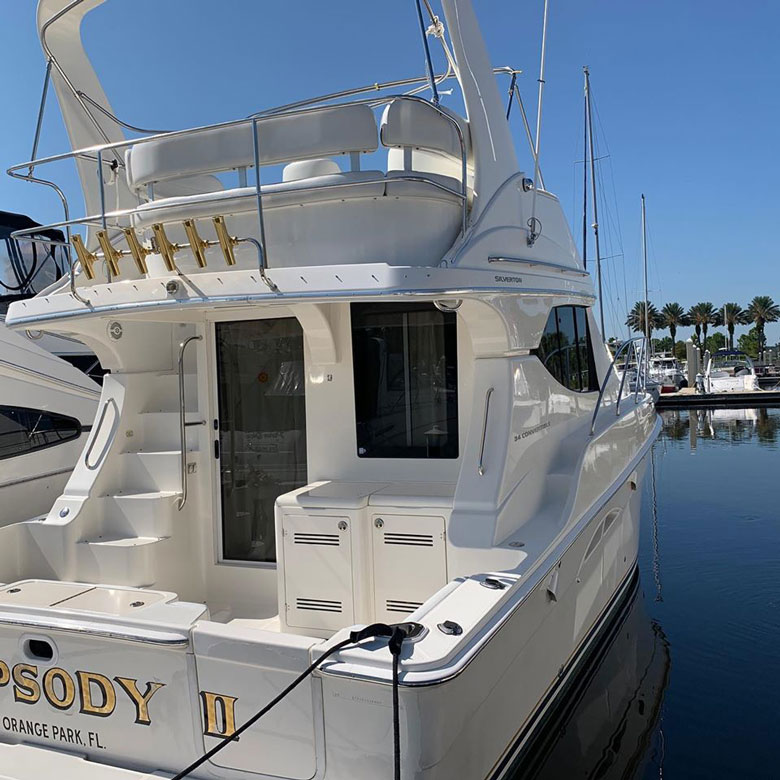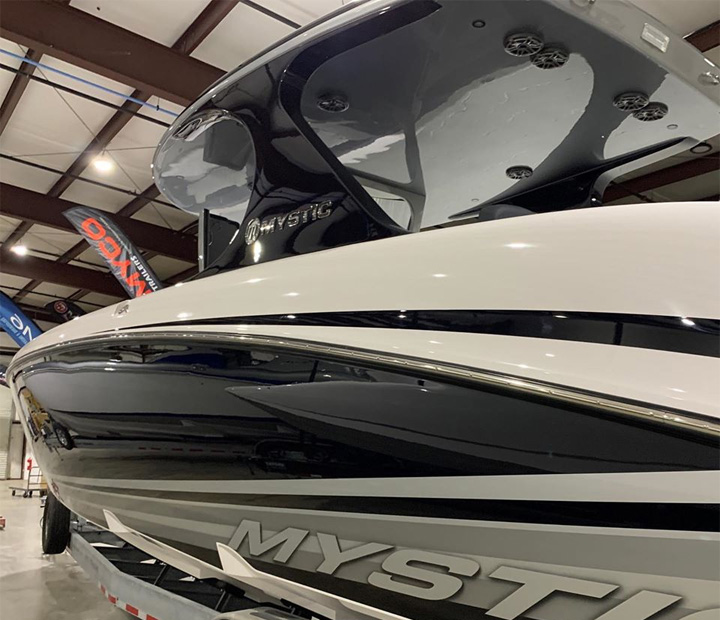 Boat Compounding and Waxing Palm Coast FL
We offer boat compounding and waxing services in Palm Coast FL, to safeguard and shield your boat's exterior from the harsh impacts and abrasions that can arise from ocean life. Our process is crafted to eradicate oxidation, rejuvenate your boat's brilliance, and establish a robust barrier against external forces. Our process commences with a thorough evaluation of the level of oxidation impacting the gel coat, coupled with an assessment of its caliber and thickness. Guided by this evaluation, we carefully formulate a personalized strategy aimed at restoring your boat's radiance. This might encompass a tailored fusion of compounds and/or sanding techniques, effectively eliminating oxidation and culminating in an impeccable finish.
Boat Detailing Services
Palm Coast FL
In order to preserve and maintain your boat's condition, it is important to get routine boat detailing services. Florida Boat Detailing provides complete boat detailing services in Palm Coast FL, including:
Buffing & Polishing
Waxes, Sealants or Ceramic Coatings
Boat Washing
Cleaning & Protecting Seats & Cushions
Cleaning & Polishing Windshields & Glass
Cleaning Canvas & Outdoor Carpeting
Interior Boat Cleaning
Teak Deck Cleaning & Care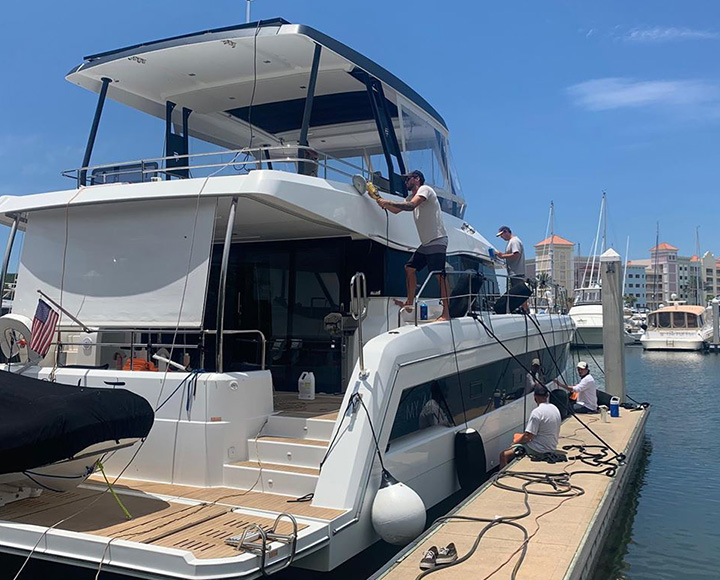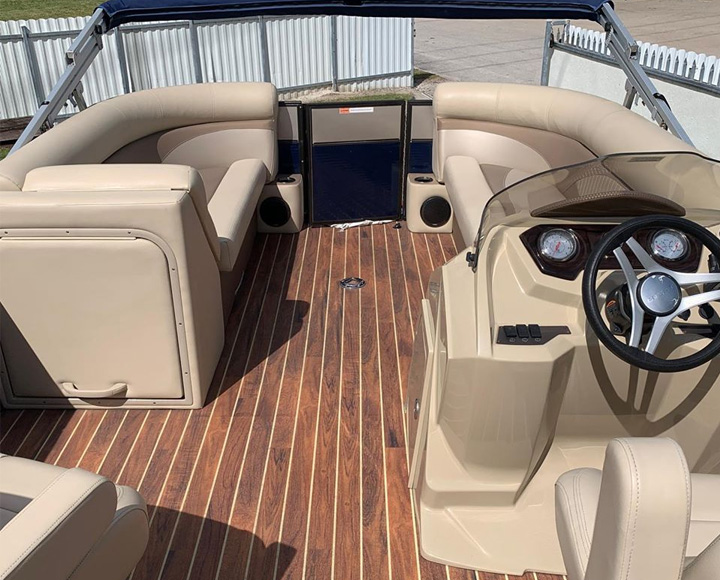 Teak Deck Cleaning
Palm Coast FL
Is your teak deck yearning for some well-deserved attention? Look no further than Florida Boat Detailing for specialized teak deck care, cleaning, and brightening services right in Palm Coast FL. Our approach is completely customized to cater to the unique requirements of each individual vessel. Whether you're seeking to renew weathered teak decks or breathe new life into a faded teak finish, you can rest assured that your boat is in capable hands. Reach out to us today to avail our expert teak deck cleaning services in Palm Coast FL.
Interior Boat Cleaning
Palm Coast FL
Ensuring your boat's lasting state requires a balanced focus on both its interior and exterior. Florida Boat Detailing stands ready to assist you with this endeavor! Our extensive range of interior boat cleaning services in the scenic locale of Palm Coast FL encompasses a wide array of interior upkeep aspects. From toilet and bathroom cleaning to deep vacuuming and carpet cleansing, detailed dusting and skillful polishing of wood surfaces, meticulous cleaning of seats and cushions, thorough tidying of hatches and compartments, precise mirror polishing, and effective removal of interior rust stains – we've got every corner covered. Reach out to us today to avail our exceptional interior boat cleaning services in Palm Coast FL.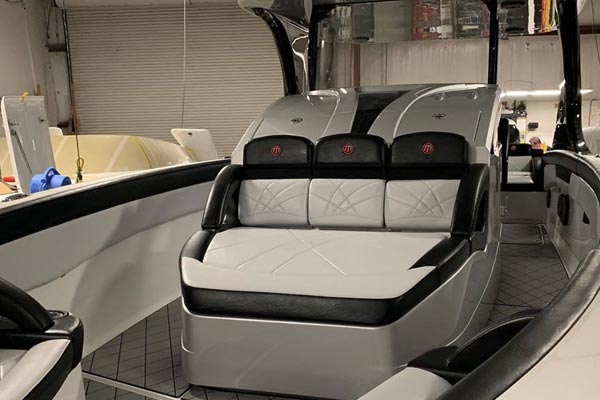 Book Our Services
Contact Florida Boat Detailing LLC by filling the form below.
"*" indicates required fields
Request Our Boat Detailing Services Now
Get In Touch with us to get the professional boat detailing services.