Boat Detailing
Ponce Inlet FL
Professional mobile boat detailing and yacht management services.
Boat Washing Ponce Inlet FL
Florida Boat Detailing provides boat washing services in Ponce Inlet as part of our comprehensive boat detailing service. Our dedication to precision guarantees that each part of your vessel is treated with the utmost care it deserves. Whether your boat finds its place upon the water's surface or rests upon dry land, our adept team is proficient at eradicating salt residues, bird droppings, water stains, and grime, resulting in a rejuvenated and impeccable exterior. Our thoroughness extends even to the most challenging-to-access spots, including those beneath hatches and along gutter tracks. Guided by our unwavering focus on detail, we meticulously dry windows and brightwork, ensuring that every facet radiates with an exceptional shine.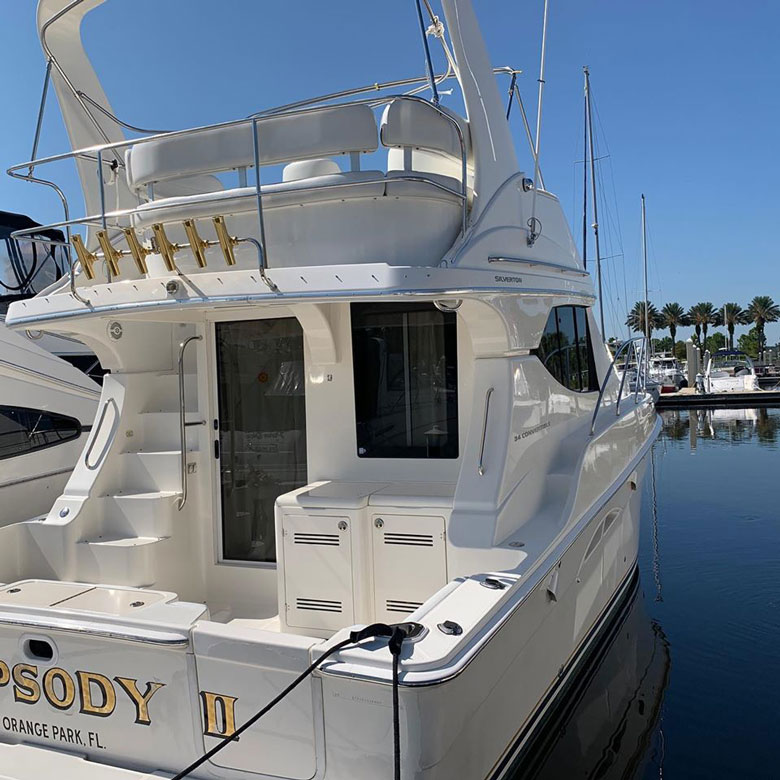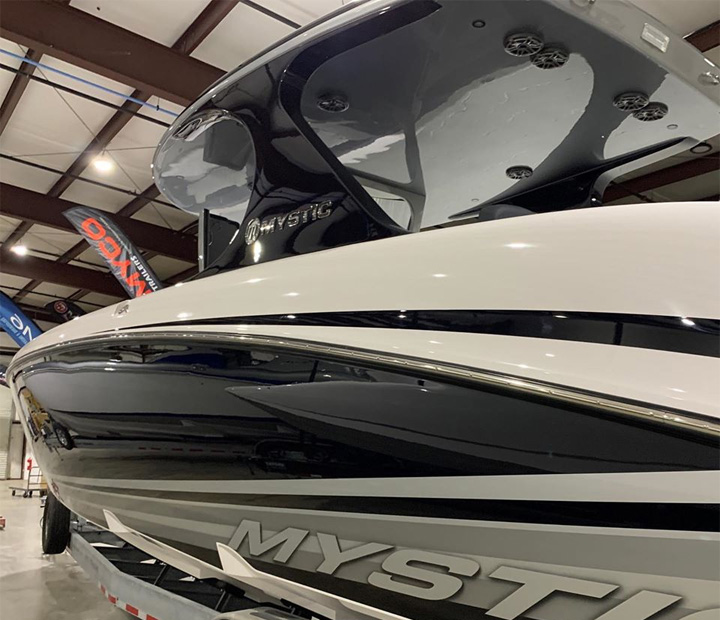 Boat Compounding and Waxing Ponce Inlet FL
Florida Boat Detailing offers boat compounding and waxing services in Ponce Inlet FL, in order to preserve and protect your boats exterior from the harsh elements & abrasions that ocean life can cause. Our dedicated approach is designed to eliminate oxidation, revitalize your boat's luster, and establish a robust defense against the elements. We commence by meticulously evaluating the level of oxidation affecting the gel coat, alongside an assessment of its quality and thickness. Based on this analysis, we meticulously devise a personalized strategy aimed at restoring your boat's shine. This may involve a customized fusion of compounds and/or sanding, effectively eradicating oxidation and culminating in an impeccable finish.
Continuing our meticulous process, we proceed to expertly polish the gel coat, erasing swirls and holograms with a pad and polish combination tailored precisely to your boat's needs. Concluding the procedure, we offer a selection of protective finishes for you to choose from, ensuring the preservation of your investment. Our protective offerings include waxes, sealants, and ceramics, each designed to safeguard your boat's allure and durability.
Boat Detailing Services Ponce Inlet FL
Getting your boat detailed routinely is the key to preserving both its beauty but also its condition. Florida Boat Detailing offers a comprehensive range of boat detailing services in Ponce Inlet FL. Our services include:
Buffing & Polishing
Waxes, Sealants or Ceramic Coatings
Boat Washing
Cleaning & Protecting Seats & Cushions
Cleaning & Polishing Windshields & Glass
Cleaning Canvas & Outdoor Carpeting
Interior Boat Cleaning
Teak Deck Cleaning & Care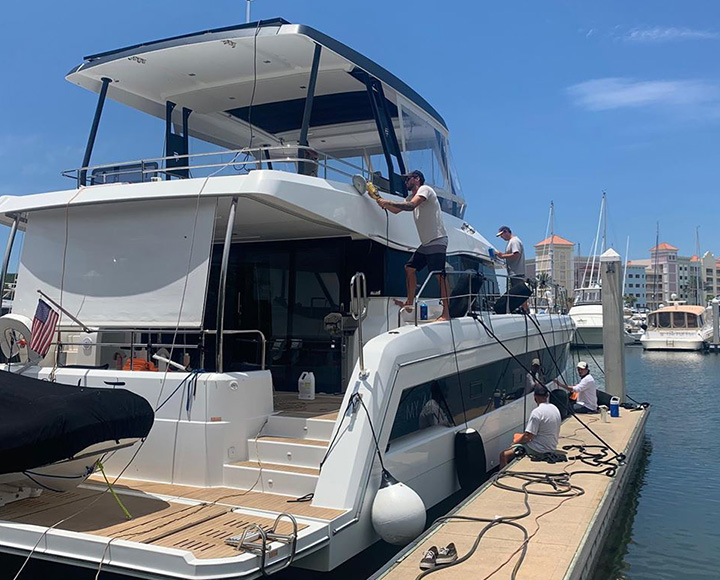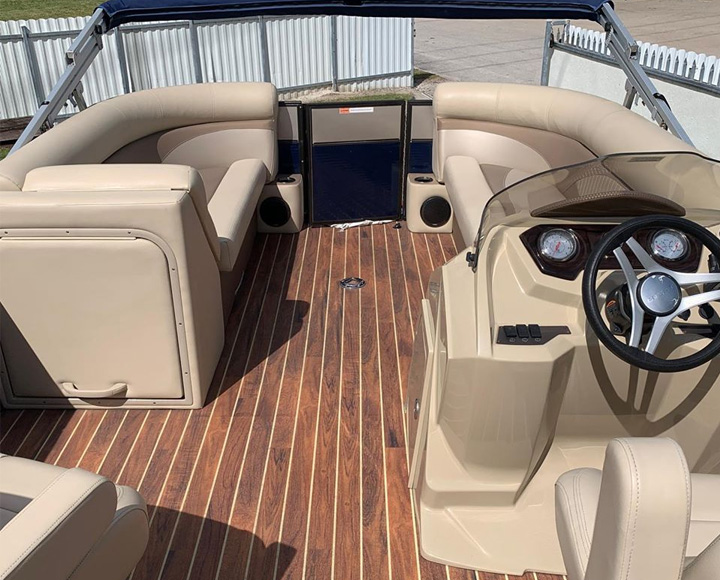 Teak Deck Cleaning
Ponce Inlet FL
Is your teak deck in need of some TLC? FLorida Boat Detailing provides teak deck care, cleaning & brightening services in Ponce Inlet FL, tailored to the specific needs of each individual vessel. From cleaning & restoring weathered teak decks, to rejuvenating lackluster teak finish, rest assured that your boat is in good hands! Contact us today for teak deck cleaning services in Ponce Inlet FL.
Interior Boat Cleaning Ponce Inlet FL
To preserve your boat's long-term condition, it's necessary to pay equal attention and care for its interior, just as you do for the exterior. Florida Boat Detailing is here to help! Our comprehensive interior boat cleaning services in Ponce Inlet FL extend across various facets of interior maintenance, including toilet cleaning, bathroom cleaning, thorough vacuuming and deep cleansing of carpets, detailed dusting and expert polishing of wooden surfaces, meticulous seat and cushion cleaning, thorough cleaning of hatches and compartments, mirror polishing, and the removal of interior rust stains. Contact us today for interior boat cleaning services in Ponce Inlet FL.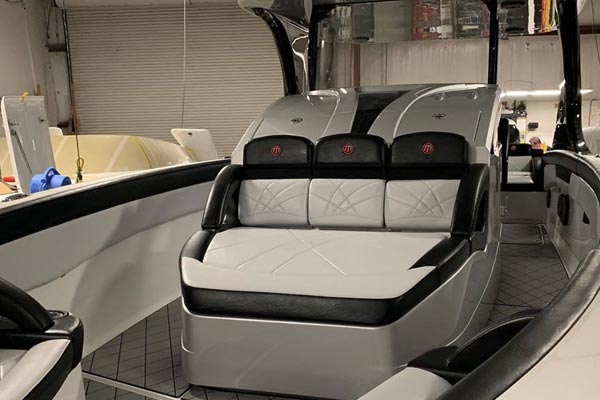 Book Our Services
Contact Florida Boat Detailing LLC by filling the form below.
"*" indicates required fields
Request Our Boat Detailing Services Now
Get In Touch with us to get the professional boat detailing services.